Have recently discovered that
several of my ancestors
came out west on
the Oregon Trail.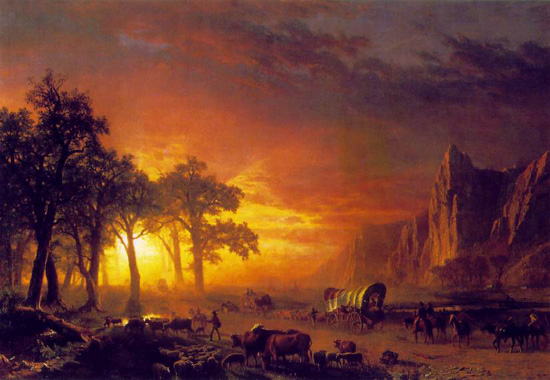 It really puts a different slant
on things for me.
Thomas and Anna Maupin came with
Boyd Maupin (my great great grandfather)
and Siblings.
Sarah Basford Meacham Franks.
(my great great grandmother
on my Mom's Mom's side.)
Edward Kingsford.
(my great great grandfather
on my Dad's Dad's side)
Photo ~ 1870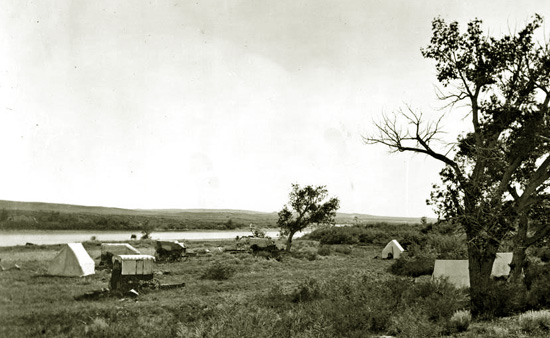 Names on Register Cliff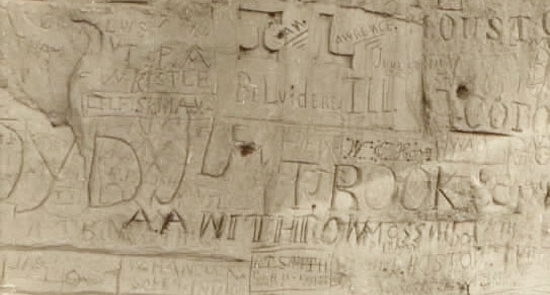 Independence Rock looking west, 1850.
In the distance is Devil's Gate.
"Parting of the ways."
This marks a fork in the trail.
Right to Oregon.
Left to Utah and California.